The Devil's Armchair in Rennes-les-Bains
Paul Smith

18 February 2016
Revised 21 February 2016
French author Pierre Jarnac has recently highlighted – by showing a French postcard dating from between 1920-1935 – that the Devil's Armchair was so-called before the appearance of Pierre Plantard and Philippe de Chèrisey in Rennes-le-Château during the mid-1960s.

In fact, there must be similar rock formations in existence all around the globe also called "The Devil's Armchair" – to cite one example: there is such a rock formation with the same name existing in Wheelwright Park, Cohasset, Massachusetts, USA.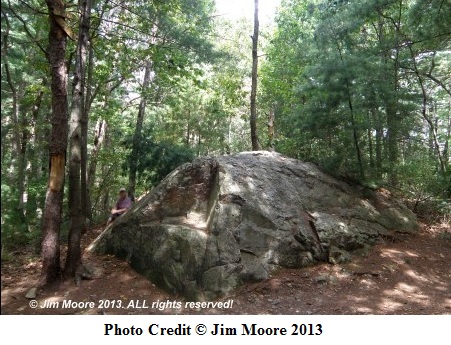 There is a rock formation in the United Kingdom called the "Devil's Armchair" in Paignton, Devon; and "The Devil's Chair" in Shropshire. Below, another example of a rock formation called "The Devil's Armchair" (le fauteuil du diable) in France: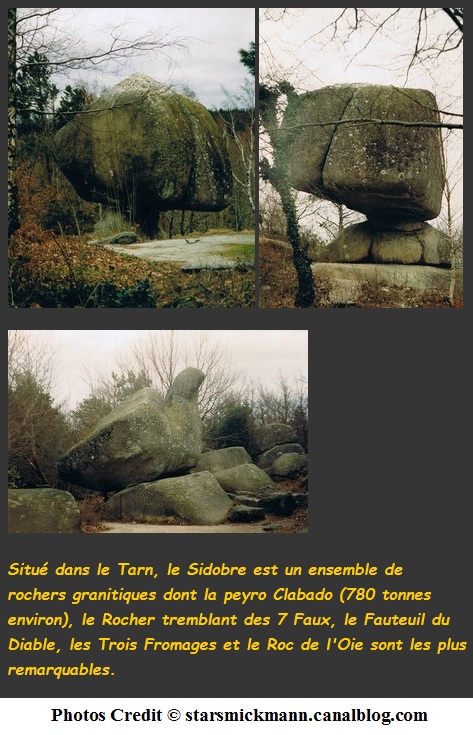 The same thing applies to the nearby rock formations called "Rocher Tremblants" – there are numerous other examples found all over France (called Rocking Stone in the United Kingdom).

Abbé Saunière's Tour Magdala – peddled as a unique example of architecture (especially in relation to Girona, Spain) – that is a standard form of architecture for a tower that is still used today – a similar tower exists near Birmingham, UK made from modern bricks.