---
The article below remains intact in its original version – it never claimed that Pierre Plantard was asked to swear on Oath in a Court of Law. The content of the article originates from a report written by an English investigator who interviewed one of the acquaintances of Judge Thierry Jean-Pierre. 14 February 2011
Pierre Plantard, Judge Thierry Jean-Pierre
and the End of the Priory of Sion in 1993
Paul Smith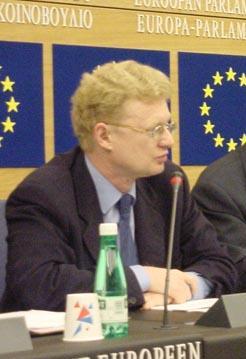 Judge Thierry Jean-Pierre
Although Pierre Plantard "officially retired" from Priory of Sion activities during the mid-1980s following a conflict with the French author Jean-Luc Chaumeil, who discovered details about Plantard's past and published the Statutes of the Alpha Galates, Plantard did not stop contriving his schemes – he continued underground with his Priory of Sion fantasies and later revived it in a different form with a different myth and pedigree in 1989, claiming that Roger-Patrice Pelat was one of its Grand Masters during the interim period of 1984-1992. See here for an explanation.
When Judge Thierry Jean-Pierre became the presiding French Judge heading the enquiry into the Patrice Pelat financial corruption scandal of the 1980s, Plantard voluntarily came forward during the 1990s offering evidence to the enquiry, claiming that Pelat had been a "Grand Master of the Priory of Sion". The Judge ordered a search of Plantard's house which uncovered a hoard of Priory of Sion Documents, claiming Plantard to be the "true King of France" – the Judge subsequently detained Plantard for a 48 hour interview and, after asking Plantard to swear on Oath – Plantard admitted that he made everything up; whereupon Plantard was given a serious warning and advised not to "play games" with the French Judicial System. This happened in September 1993 and it was all reported in the French Press of the period. This was the reason for the final termination of the Priory of Sion in 1993 and the subsequent life-in-hiding for Pierre Plantard, never to reappear in public again or to be involved with his Priory of Sion fantasy again.
Between 1993 and his death in 2000 Pierre Plantard shuttled backwards and forwards from Barcelona, Perpignan and Paris. His remains were cremated when he died in February 2000.