Émile Hoffet – Fantasies and Realities

Myths about Émile Hoffet From 1964 To 1982

Paul Smith

11 July 2015
Revised 15 June 2017



His full-name was Émile Henri Guillaume Hoffet, the son of Henri Hoffet and Marie Sophie Feisthammel, born on 11 May 1873 and died in March 1946, aged 73.

Émile Hoffet belonged to the Congrégation des Missionnaires Oblats de Marie, whose traditional salutations are "Praised to be Jesus Christ" and "And Mary Immaculate". Père Hoffet had been ordained priest in Liège on 10 June 1898.

Type-in the keywords "Émile Hoffet" into a Search Engine and the results will usually produce a plethora of websites that copy the material about him as contained in the popular pseudo-historical book The Holy Blood and the Holy Grail, usually presented as genuine history.

The first time that Émile Hoffet's name was used in connection with the Priory of Sion mythology was in a home-made 1964 document attributed to Henri Lobineau, where it was claimed he was visited by Bérenger Saunière possessing parchments that needed to be deciphered.

These first references to Émile Hoffet within the Priory of Sion documents did not link him directly with the seminary of Saint-Sulpice. The earliest versions of the story claimed that Saunière had visited Hoffet at his home at 7 Rue Blanche in Paris, where Hoffet was described as the priest of "l'église de la Trinité" [Église de la Sainte-Trinité, Paris] (eg, Les Descendants Mérovingiens, 1965; Les Dossiers Secrets, 1967). It was also claimed that links existed between Hoffet and the genealogist Henri Lobineau, as well as Hoffet guarding the secret of Gisors as discovered by Roger Lhomoy in March 1946. These earlier references also claimed that the details of the deciphered parchments were later passed on by Hoffet to Abbé Bieil at Saint-Sulpice, without any reference to Hoffet being a nephew of Abbé Bieil (Jean-François-Victor Bieil, 1835-1898).

It was only later that the myth developed into Saunière directly visiting the seminary of Saint-Sulpice, in page 27 of the book by Gérard de Sède and Pierre Plantard, L'Or de Rennes (René Julliard, 1967) and that Hoffet was the nephew of Abbé Bieil.

It is clearly obvious that all this Priory of Sion mythology about Émile Hoffet and the seminary of Saint-Sulpice, involving the story of the parchments, served as part of Pierre Plantard's bogus allegations to be directly descended from King Dagobert II. In other words, it was all phoney, bogus, and completely fabricated nonsense initially existing on home-made documents the contents of which in essence represented historical fiction. Gérard de Sède's involvement in 1967 provided a revised version of the story. And later on the seminary of Saint-Sulpice developed into a guardian of the secrets of the Priory of Sion with every ensuing home-made Priory of Sion document, also targetting the "Les enfants de Saint Vincent" during the 1970s.

Saint-Sulpice played a very important part in the Priory of Sion mythology – Plantard turned January 17 the saint's feast day into a significant number and conflated the Paris Meridian with the sunrise line defining the exact date of Easter on the Gnomon in Saint-Sulpice, marked by a brass strip on the floor of the church. Philippe de Chérisey also played his role in embroidering the Priory of Sion mythology onto the paintings of Eugène Delacroix that hang in Saint-Sulpice.

The allegations about Bérenger Saunière, Émile Hoffet and Saint-Sulpice in L'Or de Rennes (1967) were discredited by René Descadeillas in his book Mythologie du Trésor de Rennes, first published in 1974. Nevertheless, the allegations in L'Or de Rennes were repeated in The Holy Blood and the Holy Grail (1982) – and showing how calculated they were, the authors even used Mythologie du Trésor as a source of information about Hoffet in footnote 32 to chapter 7 in their book – carefully choosing to omit the fact that Hoffet was living in Holland at the time when he was allegedly visited by Bérenger Saunière.

Descadeillas had clearly stated that Émile Hoffet was living in Holland during that period of time and had even given due acknowledgement to the source of his information, Père Laurent Béringer.

There is no information linking Émile Hoffet with the seminary of Saint-Sulpice.

A fresh claim was introduced in The Holy Blood and the Holy Grail with regard to a letter by retired Anglican clergyman, Reverend Douglas Bartlett (1903-1989), who claimed a former friend of his, Canon Alfred Leslie Lilley (1860-1948) had travelled to Saint-Sulpice and had been involved in the decipherment of a "strange document" (or "documents"). Reverend Bartlett had watched the documentary "The Lost Treasure of Jerusalem...? " in 1972 where Saunière's trip to Saint-Sulpice was presented as historically factual, and his claim about Lilley was partly based upon this. Reverend Bartlett failed to supply any documented evidence to support the allegations he made about Canon Alfred Lilley.

Douglas Bartlett's letter was dated 29 March 1972 and was written just after the publication of the novel "The Word" by Irving Wallace on 26 March. Irving Wallace's novel was about the discovery of a parchment proving that Jesus Christ had survived the crucifixion and died 19 years later. Bartlett's letter was about a document proving that Jesus Christ survived the crucifixion and was still alive in A.D. 45. A striking similarity.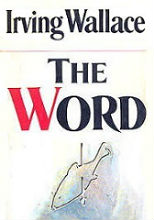 Henry Lincoln reproduced Bartlett's letter on his blog on 24 June 2010.

The archives of Canon Alfred Leslie Lilley are located in the University of St Andrews, Fife, Scotland, comprising of 564 items that were donated by Alex Vidler on behalf of Barbara L. Lilley, Canon Lilley's daughter.

The accounts given over the years about Douglas Bartlett are contradictory. There could be a background story behind Bartlett's letter that has never been openly disclosed. Did Douglas Bartlett write it himself of his own accord, or was he asked to write it by someone else? Also, according to The Holy Blood and the Holy Grail, page 16 (Jonathan Cape, 1982) it was stated, "At the earliest opportunity [after receiving Bartlett's letter in 1972] we drove to see him and attempted to interview him". Yet Michael Baigent gave a completely different account on page 9 in his 2005 book, The Jesus Papers, stating: "After Holy Blood, Holy Grail appeared and the dust had settled out of personal curiosity more than anything else, we decided to visit the author of the letter and see what we could make of him". Either the authors of The Holy Blood and the Holy Grail suffered from amnesia or they were bad liars. In any case, Douglas Bartlett's letter can only be viewed with the worst possible suspicion.

Even more fantastic still were the claims that Canon Alfred Lilley had worked in Paris during his youth and had been an acquaintance of Émile Hoffet. No supporting evidence was given about this. It should be pointed out that Canon Lilley was a modernist while Émile Hoffet was a member of the Missionary Oblates of Mary Immaculate.

A work by Mgr Lucien-Léon Lacroix, Monsieur Bieil, directeur de Saint-Sulpice: notes et souvenirs, failed to mention Alfred Lilley, Abbé Saunière or anything about parchments discovered in Rennes-le-Château; or that Bieil was related to Émile Hoffet (Éditions P. Lethielleux, 1903; also serialized in La Quinzaine: Revue Litéraire, Artistique et Scientifique, 1903).

The Papers of M. Bieil in his capacity as Director of Saint-Sulpice are held in the Archives nationales (France), Pierrefitte-sur-Seine, XXe siècle (AB/XIX512, Dossier 1).

The myths about Émile Hoffet and Saint-Sulpice began with the publication in 1967 of L'Or de Rennes by Gérard de Sède and Pierre Plantard. New myths were introduced with the publication in 1982 of The Holy Blood and the Holy Grail. None of the allegations can be trusted – not simply because they lack supporting evidence – but because they are obvious figments of the imagination.
Modern versions of the Saint-Sulpice myth